3-Way Skirt/Dress Tutorial
I fell in love....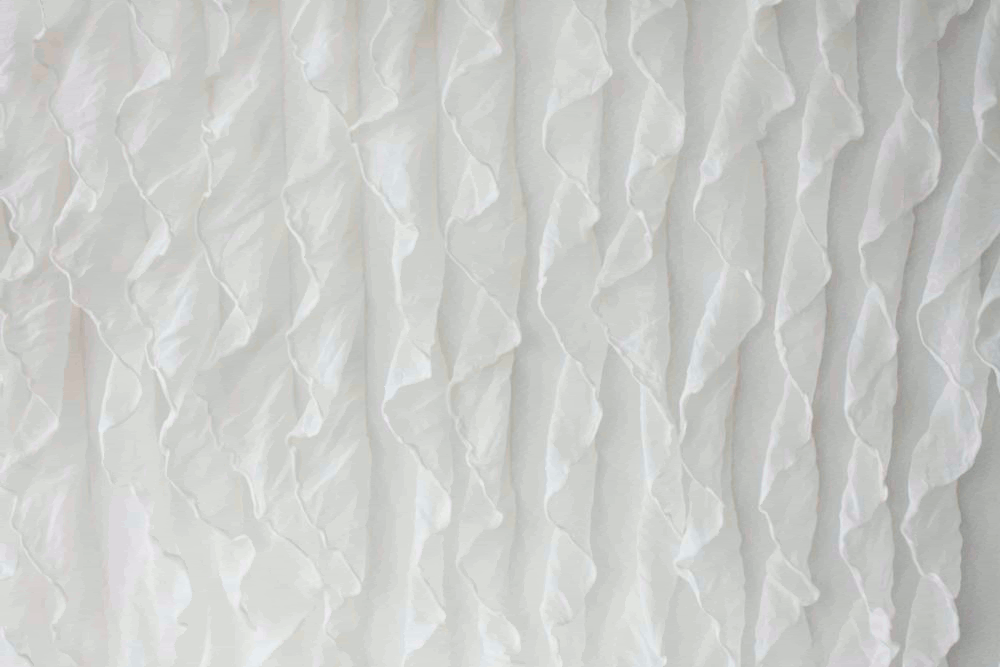 Super-stretchy knit, with silky-soft ruffles already sewn in, in lots of colors. Amazing.
I was sent some to try out, and I made this tube dress:
Which also doubles as a maxi skirt(my favorite way to wear it!).
You can also wear it high waisted...although it's not the most flattering on me. But I like the sailboat. :O)
I'm pretty sure someone invented this fabric just for me.
So here's the tutorial!
It's a skirt, it's a dress.
It's the easiest thing you'll ever make.
You only need two things for this skirt: elastic in your desired width(mine was 2.5"), and 1-2 yards of ruffle fabric. I made mine with less than a yard!
Cut your fabric to the length you'd like your skirt to be. Then wrap the fabric around your hips and mark it with a pin. Pin the rest of the way down (right sides facing) and trim the excess to make a long tube-OR-sew before trimming and try it on to be sure if fits, then trim off the excess. *Note: try to make sure that your ruffles are lying flat as you're pinning it.
Wrap your elastic around yourself and mark the length you need with a pin. Be sure that it stretches comfortably both on your hips and around the top of your chest.
Sew the ends of your elastic together, to make a circle, then pin the top of your skirt to your elastic in four evenly spaced places. The fabric will probably be a little larger than your elastic, which is fine. Just stretch the elastic slightly until they match up as you sew them together with a zig-zag stitch, right sides facing.
Bam, you're done! No need to even hem the bottom.
BUT....if ya wanna.....
You can make it convert into a half-length skirt, too!
Sew a few (6-8) smallish buttons to the top of the skirt on the inside. (Make sure to sew only through the knit, not the ruffles)
Then cut an itty-bitty, tiny, little hole directly below the button, on the bottom of the skirt. (Again, just through the knit. The ruffles will cover it.)
Then you can bring the bottom of the skirt under and "button up" occasionally and have a half-length skirt!
Here's my uncomfortable face:
I really hope you're able to try this one, it makes me so happy. I want to wear it every day. It's so comfy! So unbelievably soft.
I'm not sure if you can find Ruffle Fabric in stores, since I don't have fabric stores around me. But I know
you can buy it
here
! I have a little leftover that I'm planning on making some fun things with later. I think I could really cover my whole house in this!
Hope you enjoy the tutorial!
-Disney
And...because a post is not a post without this pretty face:
And don't forget to enter our super cute Ricebabies Doll Giveaway
here
!