Poppy's Rug
We've talked before about how we sometimes can't choose just one style that we like. I'm the absolute worst at that, and I can never choose which one is definitely "me".
After being inspired by a new acquaintance (and I dare say soulmate), Heidi, I've decided that I certainly don't have to choose only one. So I've created my own alter-ego, who was really there all along. Let's call her "Poppy"...
Poppy is so indie-chic. She's vintage, she's kitschy, she does all her shopping at the thrift stores and flea markets.
Disney (that's me, if you're new!) is the preacher's wife, and lives in a town that doesn't quite understand vintage bliss. So she lives like Clark Kent, and only turns into Poppy occasionally for her blogger friends, whom she trusts with all her important secrets. Disney makes things that you might see at Pottery Barn (if I may be so bold), Poppy makes things you'd sell on Etsy.
But in many respects, Disney and Poppy are quite the same. They share the same religion, they have the same favorite earrings. They both drink only one cup of coffee a day (Disney takes hers in the morning, while Poppy likes it in the afternoon). They're both compulsively sanguine and have terrible memories.
Today's project was Poppy's idea. She's been trying to get her hands on vintage potholders in various colors and designs to use for it:
But she found these afghan squares first, and they worked quite nicely!
If you're a crocheting crafter you could whip this up yourself in whichever colors/patterns you'd like! If not, ask your grandma, or keep an eye out for those potholders.
There isn't much to say in the way of instructions for this project. Make/find some squares and put them together in an order that makes your face smile....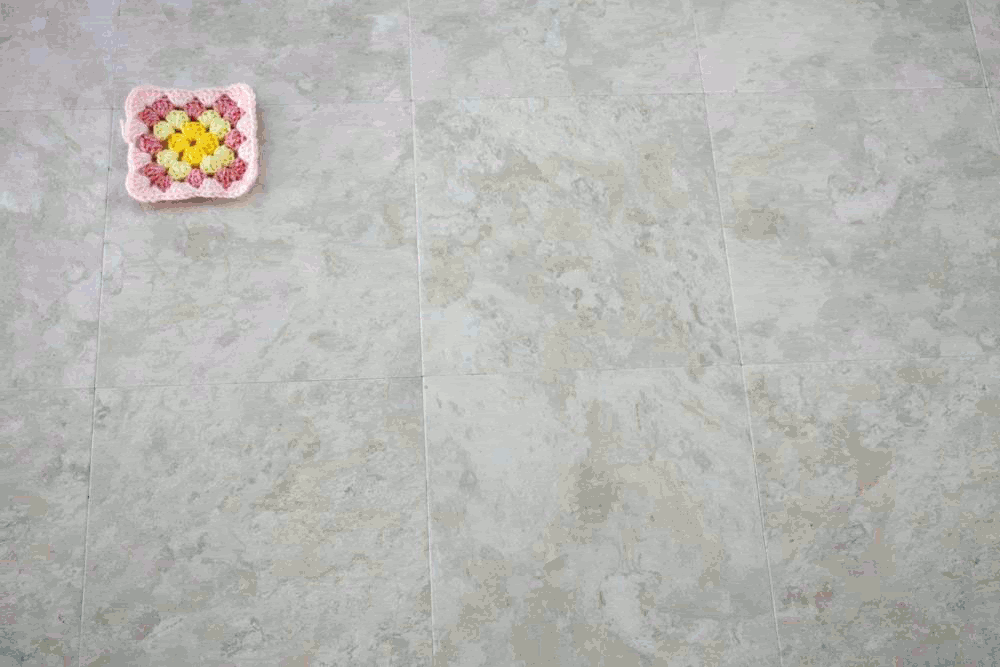 Then tie all the squares together at the corners with a fun, matching yarn.
You can lay it face-up and display all the cute little yarn ties...
Or flip it around and hide them!
Let your toes enjoy the cuteness.
I had originally planned to put this under the sink in my kitchen, which is normally pink. But I recently put away all the pink things temporarily for a "breather".
So I put it in the pink craft room!
My foot pedal is so happy now!
People are just drawn to this rug.
See?
It just needs a couple of slip-proof thingers under it.
Hope you're having a great week. :O)
-Disney (and Poppy)